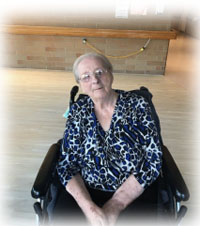 Helen Cotnam
Helen Cotnam passed away peacefully Nov 29,2020, at Lynnwood Extended Care in Edmonton, AB
Helen, age 86, was born in Rochester Alberta December 12, 1934.
Helen is survived by her seven children: Audrey Mikolash, Bernie Cox, Rhoda Loughlean, Johnny Cox, Sophia ( Roy ) Loughlean, Daniel ( Marnie ) Kenworthy, Dale Cotnam, and numerous GrandChildren and Great GrandChildren. Two surviving brothers and sisters: Tony ( Nita ) Kliparchuck, Mike Kliparchuk, Lillian ( Bill ) Biss.
Helen loved to garden and bake apple pies she shared with family and friends. Her life was a Living example of a bible verse: Ephesians 4:32
Be kind and compassionate to one another, forgiving one another, just as God also forgave us.
Thanks to all the staff of the Lynnwood Extended Care home, for their hard work and support helping the family through the tough process.
God Bless You All. 
Helen will be cremated. A graveside service will be held at a later date. In lieu of flowers, a donation can be to the Bissell Centre or Alzheimer Society.