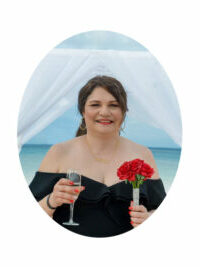 Ingrid Eleny Moy Almeida
February 15, 1970
-
June 13, 2021
It is with deep sorrow and much love that we mourn the passing of Ingrid Eleny Moy Almeida on June 13, 2021.
She will be lovingly remembered by her husband of 24 years, Tony and children: Alicia Maria and Anna-Bella. Mother: Transito Moy, Father: Wai Cheun Moy. Stepfather: Osvaldo Corsi, Stepmother: Quiao Lian. Her sisters and brothers are Daine, Lori, Allan, and Angela.
EARLY LIFE
Ingrid was born on February 15,1970 in Cartagena, Colombia. Her childhood was filled with family camping/fishing trips, neighborhood water fights, and Colombian dancing parties which celebrating life events.
MARRIAGE AND CHILDREN
In 1994 Ingrid met Tony and fell in love. They married in 1996. They had 2 beautiful and kind children: Alicia Maria and Annabella. Last year, Ingrid and Tony celebrated their 24th wedding anniversary; it was just shy of their 25th.
She dedicated her life caring for her family, advocating for others less fortunate, protesting injustices and sending positivity to all around her. She sacrificed her needs for the good of her family. When the world was unkind, she always chose love. She loved the outdoors, cooking, gardening, crafting, music and celebrating family holidays, especially Christmas