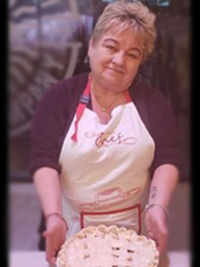 Irene Shindelka
With profound sadness we announce the unexpected passing of Irene Shindelka, on March 19, 2020.
Devastated and lovingly remembered by :
Daughters Michelle(Peter) and Melissa Shindelka, and Ashley(David) Schutza.
Her Mother Janina Barszczewski and brother Christopher Barszczewski (Linda)
Grandchildren: Kristjan Johal, Lucas Schutza and Saylor Shindelka.
Predeceased by husband Chris Shindelka and her father Jozef Barszczewski.
The family members express their gratitude for your kindness during a difficult time.
Celebration of Life
Out of concern for the COVID-19 emergency, a celebration of Irene's life will be held at a later date.