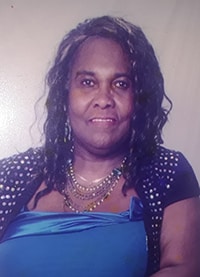 Ismay Anna Clarke
Ismay Anna Clarke, 73, passed away peacefully on Wednesday April 8, 2020 at the University Hospital in Edmonton, Alberta.
Ismay was born on May 15,1946 in Jamaica to Caroline and Benjamin Clarke. she was the last of six children.
Ismay was a mother of 4 children: Lennox, Karlene, Maurice and Taneisha. She worked as dressmaker for 10 years at Windmill Garment Factory in Jamaica.
In October 1993, Ismay migrated to Edmonton, AB, Canada.
Ismay loved the Lord very much. She was a member of the Corner Stone Community Church since 1994.
Ismay loved life, she loved people. She did not like seeing people suffering. She was as honest as they come. She was a genuine friend, she is known for her persevering strength to live.
Ismay is survived by her 4 children, 11 grandchildren, 2 sisters, nieces and nephews.
R.I.P. Ismay Clarke......we miss you