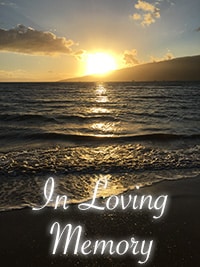 Jaimi Lawrence MacDonald
It is with great sorrow that we announce the passing of Jaimi Lawrence MacDonald at the age of fifty. Jaimi passed away in his home in Saprae Creek on December 1, 2019.
He is lovingly remembered by his wife, Sandra; parents Jim and Lorraine; brothers Jack, Bruce, Terrance, Gerald, Ronald and sister Heather; nieces Melissa and Nikki Corrigan and numerous relatives and friends.
Jaimi was born in Virden, Manitoba on January 28, 1969 where he grew up with his six older siblings and parents. He built his career in the oil sands as a Safety Officer and also built his own home business with his loving wife.
Jaimi is predeceased by his wife, parents, brothers and sister, and numerous relatives and friends.
Celebration of Life 
Saturday December 14, 2019 at 1:00 pm
St. John the Baptist Catholic Parish
3 Hospital Street, Fort McMurray, AB.
All those who would like to pay their respects are welcome to attend the service.