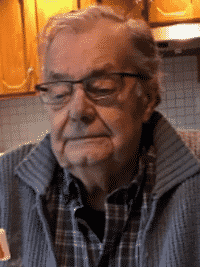 James (Jim) Arthur Bellikka
1942-2020
Born in Red Deer on August 12th, 1942, Jim grew up in the Highlands of Edmonton. He married Cynthia (Joan) O'Dell in 1960 and together they raised a family in Edmonton, Grande Prairie and Winnipeg. His booming voice and bold personality made him unforgettable to everyone he met. His driver's license said he was 5'6" but everyone who met him thought he was 6'5". He shared his enthusiasm and love for life with all who knew him and made friends wherever he ventured. Although he triumphed over several health challenges in recent years, he succumbed suddenly on January 15th.
Jim was predeceased by his Dad (Art) and Mother (Viola). He is lovingly remembered by Joan, his wife of 60 years; sister Patricia Neyra (Antonio); sons Jerry (Lorraine McFaddin), Jason (Nanette Stelter) and Jeffrey (Glenna Ravnsborg) as well as grandchildren David, Jennifer, Avery, Aidan, Gillian and Abigail. He was blessed with great grandchildren April, Dakota and Jax. He is also survived by several cousins from the Byttynen and Bellikka families.
Cremation has taken place.
Throughout his life Jim had a deep love for the family heritage homestead on the shores of Sylvan Lake which he shared with his many cousins and family members. We will gather at the lakeshore when the grass is green and the sky is blue to celebrate his life and share our memories of a wonderful man.