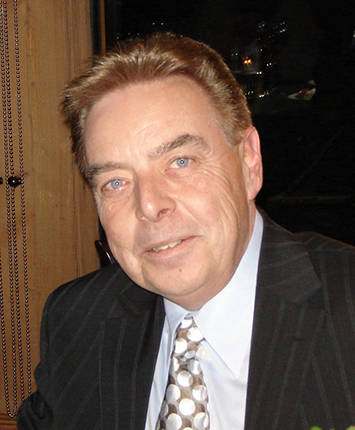 James (Jim) William Hrynyk
April 16, 1954
-
March 4, 2023
With profound sorrow we announce the passing of James (Jim) William Hrynyk on March 4, 2023 at the age of 68.
Jim will be forever loved and remembered by his wife Margot and son Warren; sister Betty and brother-in-law Terry Kowalchuk of West Vancouver, BC; mother-in-law Donna Cross Stewart-Williams, brother-in-law Hugh Stewart (Calgary, AB); sister-in-law Heather and brother-in-law Phil Renaud; sister-in-law Roberta Bish and sister-in-law Karen Stewart; nieces Alyson Hrynyk, Michelle (Todd) Renaud; nephews Andrew Kowalchuk (West Vancouver, BC); Richard (Katelyn) Renaud; James, Ross (Victoria, BC), Craig, and Spencer Stewart and Dylan Bish.
Jim was predeceased by his parents Peter and Mary Hrynyk, brother David Hrynyk, sister-in-law Helen Hrynyk, brother-in-law Don Stewart and stepfather-in-law Ray Williams.
Jim was born in Edmonton and spent all is life living on the "southside". Growing up in the McKernan community, he was inspired by the nearby hallowed halls of the University of Alberta and achieved a Bachelor of Arts (Hons) degree with an Economics Major and Urban Planning Minor. He utilized this degree to begin his career in leasing and property management. His career in commercial real estate spanned 40 years where he attained excellence in establishing and maintaining solid business relationships within the commercial real estate industry and with tenants in both the private and public sectors.
Aside from spending as much time with his beloved wife, incredible son, other family and friends, Jim had many other passions. These included the love of music (rock & roll, country/western, rockabilly and Blues); gourmet cooking; building "things" – he is remembered for over-building anything he created – decks, planters, arbors, fences and just about everything else he touched; collectibles - Dickens' Village, Christmas in the City (only Department 56, of course), vintage vinyl and CDs, and 1:18 scale model cars. His overriding passion was cars – he loved driving and working on his cars – the '69 Ford Galaxy, the '84 Z28, the '00 SS Camaro, the '90 Gran Prix and the other "beloved woman in his life" the 1974 TR6.
Jim retired in June 2019. Unfortunately, Covid and ill health precluded many of his retirement dreams. In February 2023 Jim had a stroke but he was determined to recover. Unfortunately, that was not to be and he wasn't able to continue the fight.
A Celebration of Life will be held on Saturday, March 18, 2023 10:30am at Trinity Funeral Home, 10530-116 St. Edmonton.
Those wishing to view the service via livestream, can do so by clicking the following link:  JimHrynykMemorialLiveStream
In lieu of flowers, donations may be made in Jim's memory to the Juvenile Diabetes Research Foundation - www.JDRF.ca  or The Cross Cancer Institute, 11560 University Ave, Edmonton AB T6J 1Z2