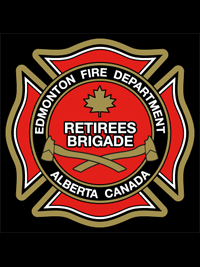 James William Flannagan
October 5, 1937 - August 23, 2020
Peacefully and quietly, Jim passed away at age 82 with his wife, daughter and son-in-law at his side.
A thoughtful and caring man who led an amazing life. Coming alone, at age 15, from Quebec, Jim worked on a ranch in Pincher Creek Alberta. Then went to Calgary where he enlisted in the Canadian Military First Battalion P.P.C.L.I. and was stationed in Germany. On returning to Canada, he enlisted with the Second Battalion P.P.C.L.I. Airborne and was stationed in Edmonton.
Leaving the Military, Jim became a fire fighter, from which he retired as a Battalion Chief with 35 years service on the City of Edmonton Fire Department. There was camaraderie.
Jim loved his family. The wife he cared for the many years she was ill, the daughter he would visit, often daily to share their love of gardening and a beer. The son-in-law who was always their for him, and the grand children who came for so many years to Palm Springs to spend time with their Papa and Grandma when they ran away for the winter.
Jim loved his job. He often commented that he won the lottery when he became a fire fighter. He couldn't believe he got paid to do what he loved to do.
He loved his yard. Where every tree was trimmed and the hedges were always clipped. The neighbors all knew the fireman with the immaculate yard. And his hockey. He so enjoyed playing defense, first with the City League, then the Falcons and finally the Golden Eagles. Again, the camaraderie.
Last, but not least, the very large extended family he married into and was such a part of. When Jim would meet someone new in this family, he would ask "Na-she?" (which means "one of ours ") Jim was the Irish Ukrainian.
Survived by his wife Jeannette (Jann), daughter Robin, son-in-law Ian McKee, grandchildren Chloe and Max. His brother's in law, James Strembiski and Jerry and his wife Jeanette Strembiski. Jim was pre-deceased by his son Patrick.
Jim will always be remembered for his sense of humour and his warm infectious smile.
Rest in peace Jim Flannagan Vichnaya Pamyat (in eternal memory)
We would like to thank Dr. Riaz, the caregivers and all the staff of Unit 15 the Sturgeon Community Hospital for their warmth, kindness and thoughtfulness during our difficult time. And to the ladies of Hugs n' Stitches St. Albert, for the quilt that kept Robin warm while she slept at her fathers bedside.