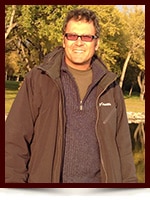 Jaroslaw (Jerry) Nicholas Kolomijchuk
It is with heavy hearts the family announces the passing of Jerry on April 13, 2014 in Edmonton, AB.
His memory will be cherished by his beloved wife, Irene; children, Stefania, Paul, and Andrew. He also leaves to mourn his father, Artem; brothers, Taras (Vera), Ihor; sister, Lesia (Marco) Levytsky; nephews, Yarema (Charlene) and Bohdan (Holly); niece Christine (Kelly) Kope; grand-nephew and nieces, Tyler and Chelsea Kolomijchuk and Cailyn Kope; mother-in-law, Olga Hirniak; bother-in-law Eugene Hirniak (Darlene) with nieces, Rebecca, Jessica, and Sarah, as well as extended family in Ukraine. He was predeceased by his mother, Olena in 2012, newborn brother, Yurchyk in 1954 and his father-in-law, Stefan in 2001.
Prayers
7:00PM Wednesday, April 16, 2014
St. George Ukrainian Catholic Church
11305 – 95 A Street Edmonton, AB
Divine Liturgy
9:30AM Thursday, April 17, 2014
St. George Ukrainian Catholic Church
11305 – 95 A Street Edmonton, AB
Interment
St. Michael's Cemetery
Memorial Donations
St. Nicholas Mandolin Ensemble
c/o 2840-123 St. Edmonton, AB T6J 4H5, or the
Brain Tumour Foundation of Canada
620 Colborne Street, Suite 301, London, Ontario N6B 3R9, 1-800-265-5106