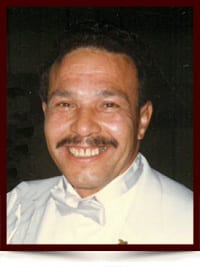 Jean-Paul (JP) Bone
With heavy hearts we announce the passing of Jean-Paul (JP) Bone in his 78th year. JP passed away peacefully in the loving arms of his wife, Debbie, (nee Kondro) at Royal Alexandra Hospital on October 25, 2017. He was the proud father of Joshua and also from a previous marriage he was a proud father of Kim, Belinda (Ken) Armstrong, Tammy (Jacques) Pilon, and Druce (Lisa).
He was predeceased by a son, Todd. He was a grandfather to Stephane, Michelle, Angele and Chantal; Tiffany and James; Shawn, Brian, Derek and Brandon; and Miranda and Bradley; and great grandfather of Kanysha, Landon, and Emma.
Formerly of Maniwaki, Quebec, JP moved to Edmonton, Alberta in early 1980s. JP was one of 15 children born to Leo and Helene.
He is survived by brothers Reg, Robert (Debbie), Ray and Larry(Linda); and sisters Lauren, Denise (Norman), and Joanne; and predeceased by Nelson, Rita, Doris, Lise, and three infant siblings. JP will be missed by many, loved by all and never forgotten.
A Celebration of Life will be held on Thursday, November 2nd, 2017 at 6:00 p.m. at Trinity Funeral Home, 10560 – 116 Street N.W., Edmonton, Alberta.
In lieu of flowers, donations can be made to Alberta Heart and Stroke Foundation - http://www.heartandstroke.ca/get-involved/donate.