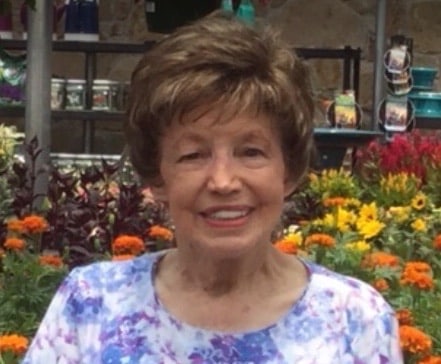 Jenny Dunphy (Makarewich)
It is with great sadness that we announce the passing of our aunt, Jenny Dunphy, (Houston, Texas), on February 5, 2021.
Jenny was predeceased by her husband, Warren; parents Mike and Annie Makarewich; sister Olga Zilinski and brother-in-law Joseph Zilinski; sister Mary Makarewich; brother Edward Makarewich; nephew-in-law Ken Derby (Irene), and brother-in-law David Dunphy (Nichi).
Jenny is survived by her nieces and nephews: Irene Zilinski, Gloria Zilinski ( both of Vancouver), and Michael Zilinski (Gail), Patricia Garth (Dennis Johnston), and Alex Zilinski (all of Edmonton). Jenny is also survived by her great-niece, great-nephews, and their families: Larissa - Colin, Annika), (Michael - Amy, Cameron), and (Daniel - Veronica); by members of the Dunphy family; and by several close friends.
Aunt Jenny had an ongoing love of being outdoors, of birds, and of flowers. Her birds ate well - peanuts and pecans - and despite Houston's summer heat, Aunt Jenny was determined to have her favourite flowers in her garden - cyclamen, stocks, pansies, and pentas - no matter what the weather. Aunt Jenny took time to remember everyone's birthday, anniversary, or special occasion, and her cards were always appreciated.
We will all forever remember Aunt Jenny with love.
A private family graveside service was held at St. Michael's Cemetery, on March 12, 2021.
In lieu of flowers, a donation may be made to a charity of your choice.