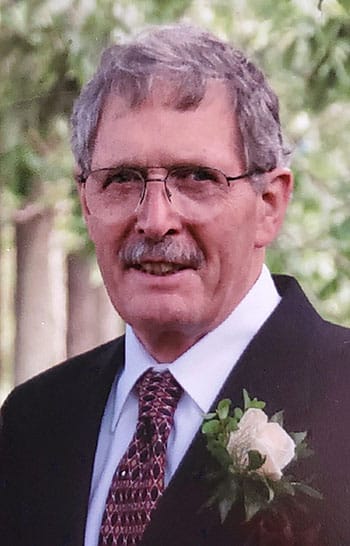 John Alexander Ussher Gregg
February 22, 1934 – November 11, 2020
It is with great sadness and heavy hearts that we announce the passing of our beloved husband, father, and grandfather, Jack Gregg.
Jack will be forever missed by the love of his life, his wife of 52 years, Peggy, sons Gordon (Janet), Douglas (Sheri), daughter Erin (Sean) and grandsons Jacob, Carter and Blake.
Jack was predeceased by his parents, Reginald and Philippa.  He is survived by his sisters Philippa and Sharon, and his brother Arthur, as well as numerous nephews and nieces.
The oldest of 4 children, Jack was born in Liverpool, England.  He grew up around Orillia, Ontario, and graduated from Queen's University in Kingston, Ontario in 1958 as a Professional Engineer with a Civil Engineering Degree and a Bachelor of Science.  Jack headed west to Alberta in 1962, working for Indian and Northern Affairs, then moved to the Department of Transport, where he met Peggy. They were married on June 22, 1968, and started and raised a family in St Albert, Alberta. In 1978, Jack became an instructor at the Northern Alberta Institute of Technology, teaching Survey Technology and Civil Engineering. He retired from NAIT in 1995, and spent the rest of his time living in Edmonton, spending time with loved ones.
There was nothing that Jack could not design or build, he was a wealth of knowledge. He was likely the smartest person you knew. He built his own house once, from the ground up.  He built an airplane, a couple of boats, cabinetry, and all types of furniture. All built from scratch with his own hands and skills.  He could do math in his head faster than you could do it on a calculator. He was the strong silent type, but always had a one-liner ready to go. He enjoyed camping, fishing for keepers, not throwbacks, and going on vacations to Hawaii. He volunteered his time through various clubs, such as Air Cadets while his sons were enrolled, and also with the Edmonton branch of the Experimental Aircraft Association. While flipping houses, teaching at NAIT, or just being in his presence, Jack made sure to pass his knowledge on to you, and you are a better person for knowing him.
As per his wishes, no service will be held. A cremation has taken place.
The family would like to express our heartfelt thanks to the Doctors, Nurses and staff of the Royal Alexandra Hospital in ward 6W, whose care and compassion for Jack in his last days helped us all.
In lieu of sending flowers, please consider making a donation to the PSP Society of Canada at https://pspsocietycanada.ca, or to the Royal Alexandra Hospital Foundation at https://www.royalalex.org.