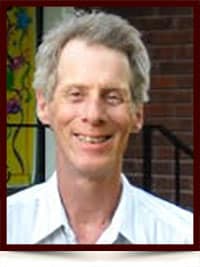 LISS, John GREG
Greg passed away on the evening of February 15, 2017 at the age of 57 in the privacy and comfort of his home after putting in a hard day's work. Greg outlived his parents John and Marianne Liss of Orillia, Ontario and though all were challenged by cancer, Greg would not be defined by it. Greg was the eldest of four children and leaves behind his sister Claire Milinkovich (Mark) of Livermore, CA, brother Stephen Liss of Kenmore, WA and little sister Andrea "Dee Dee" Liss (Mark Korczynski) of Hamilton. Nephews Alex and Mark Jr. were dear to Greg's heart. Greg was especially fond of his Aunts Helen and Val and Uncles Ed and Ted and all his Liss cousins who will remember Greg for his work ethic, loquaciousness and fiercely competitive Scrabble games. Words cannot express the family's gratitude to Greg's devoted friends Brandon "Brando" Cudney and Alina Stephenson.
Greg was a lifelong learner- he earned an auto mechanic's license and then in his 40s went back to school and earned his ticket as a sheet metal mechanic. In his spare time he enjoyed all manner of mechanical problem solving and was proud of all his clever home projects. He was an avid green thumb with a knack for indoor and outdoor gardening. Greg was a very dedicated pet owner and aquarium enthusiast. Greg will be missed by his beloved kitty "Pekoe".
Greg received exemplary and nonjudgmental care by visiting physician Dr. Ron Barton and nurse Victoria Wilson and team members. This meant so much to him as a hardworking Canadian.
As per Greg's wishes, he will be cremated in Edmonton and his ashes laid with his ancestors at the Liss homestead in Sangudo, Alberta. A gathering there to honour Greg's life will take place on May 13th at 12pm.