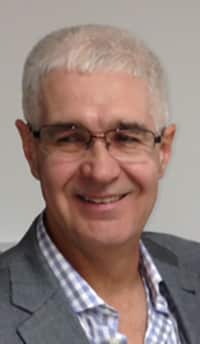 John Timothy Steeves
It is with great sadness that we say goodbye to our beloved husband, father, grandfather, brother and friend John Timothy Steeves.  He passed away suddenly on September 3, 2019 in Edmonton, Alberta at the age of 60.  He was predeceased by his beloved mother Vivian Steeves, father Clarence Steeves, sister Sylvia and brother Allan.
He is survived by his loving family -  wife Theresa, son Daniel (Missy), grandson Emmett, brothers Pat Steeves (Myrna) of Lakeview, NS, Phil Steeves (Angela) of Lower Sackville, NS and Dan Steeves (Lorraine) of Kelowna, BC as well as a large loving extended family of nieces, nephews, in-laws and a cherished group of friends in Nova Scotia and Alberta.
John (Tim) grew up in Lakeview/Windsor Junction, Nova Scotia.  He attended Sackville High School in Lower Sackville, NS and the Northern Alberta Institute of Technology (NAIT) in Edmonton, AB where he received a first year apprenticeship award for highest overall achievement in his class. He was employed with Suncor Mine Equipment Maintenance in Fort McMurray, AB as Heavy Equipment Technician.  He was dedicated and committed to everything he did.
He was a passionate car enthusiast who loved watching drag racing. He enjoyed tinkering with his Chevy Nova and evening cruises with Daniel and Emmett.  John (Tim) was also an avid guitar player and passed along his love of music to his son and grandson.  He enjoyed spending time with his beloved wife Theresa and they were looking forward to spending more time together.
John (Tim) was a caring individual who always put his family first.  Nothing made him happier than spending time with his 4 year old grandson Emmett.  Papa Tim was deeply loved and will be greatly missed.
We loved him so much and will keep his memory in our hearts.
Celebration of Life
11:00AM Saturday, September 14, 2019
J A Snow Funeral Home
339 Lacewood Drive, Halifax, Nova Scotia.