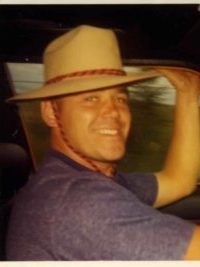 John William Demeter
John William Demeter (Jack) was born in New Waterford, Cape Breton, Nova Scotia. It was later that he was posted to 1 Airborne Field Squadron in Edmonton, has passed away on July 17, 2019.  He died of prostate cancer at the age of 74.
 Jack was born in New Waterford September 8,1945 to parents Rose Marie and John Joe Demeter. In 1966, Jack enrolled as a Sapper in the Royal Canadian Engineers to start then moved onto Gagetown were he was posted to 2 field Squadron.  In the summer of 1968, he was then was  posted to 1 Airborne. During this time he was deployed several times in active war. FLQ crisis in Montreal in 1970, Jamaica Humanitarian relief 1972 and Cyprus 1973/74.  After his retirement from the Military Jack was top trainer for Ford Canada and was awarded many times for over 30 years.  As he retired from that he was very active with the Royal Canadian Kingsway Branch and a member of the Colour Party and Honour Guard as well as a member of the Sapper club until he couldn't hold up the flag anymore.  Jack was also inducted in the baseball hall of fame in his home town.
Jack is survived by is wife Adeline, Siblings; (brothers)George and Joe, (sister) Beverly, Daughters; Carrie, Kim and Nicole, Grandchildren; Ashley, Joelle, Jade, Mariah, Darian, Nicholas and Sidney, Great grandchild; Sterling
Please join us in celebrating Jacks life July 26,2019 1pm at the Kingsway Legion Branch #175 14339-50th street Edmonton, Alberta.