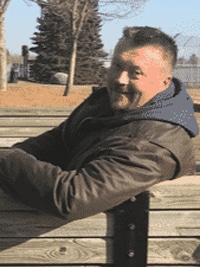 Joseph Danny Kevin Letang
With great sadness and heavy hearts on Thursday July 16th 2020 the sudden passing of Joseph Danny Kevin Letang at the age of 46 Born November 7th 1973.
A deepest loss for all who knew and loved him. He was always hardworking, fun loving man who loved to make people laugh. Everyone was drawn to his great personality and sense of humor as he lived life to the fullest.
He leaves to cherish his memories his loving wife Erin and six children, Stryder, Riley, Hailey, Taylor, Amber, Adam and two grandchildren and many loving family, friends and work piers.
Predeceased by his mother Colette and father Wayne Letang.
Celebration of Danny's life will be held July 26, 2020 between 1-4 pm at Danny and Erin's Happy Place.
For all please feel free to come share the laughs, memories and stories.