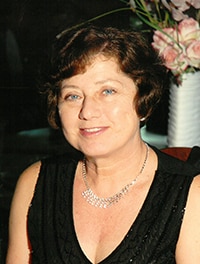 Judith Martha Grose
1947-2019
On Sunday, December 8th, 2019, Judith Martha Grose, loving wife, mother and grandmother passed away peacefully at the age of 72. Judy was born in Budapest, Hungary, and eventually settled with her family in Canada. She attended and graduated from The University of Winnipeg with a Bachelor of Arts Degree in 1968 where she met and married her husband of 52 years. She is survived by her husband Bob; three daughters, Katherine, Susan and Michelle; and six grandchildren; Emily, Noah, Kyra, Kendra, Zachary and Makenna. She will be dearly missed by all of her family.
Judy loved to travel and over the years she and Bob travelled extensively throughout Canada, the United States, Great Britain, Mexico, the Caribbean, South America and Europe. She was an active member of the Canadian Federation of University Women; the ladies' golf league at Twin Willows; a panel member at AISH; a volunteer at Basically Babies; a member of several book clubs; and a member of the Quarter Century Club at the Workers' Compensation Board. She loved any excuse to organize and host family gatherings. Her love for her husband, daughters and grandchildren was without limits.
At Judy's request there will be no funeral service. Cremation has already taken place.
Those wishing to honour Judy's memory can do so by making a donation to her favourite charity; the Canadian Red Cross.
The family would like to thank all the staff on 9Y of the Edmonton General Hospice for the care and comfort they provided Judy.