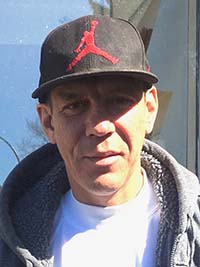 Kendall Kinistino
It is with a heavy heart we sadly announce the passing of Kendall Kinistino. Kendall passed away with his brother by his side on Thursday, April 2, 2020 at the young age of 49.
As many of you know he battled alcoholism for many years. We all feared this day would come. His passing was expected, we just didn't think he would leave us this soon. Kendall will be dearly missed by those who truly knew and loved him.
Predeceased by his father Wilmer Boehm, Kendall is survived by his biological mom Flora, stepmothers Yvonne and Anita, brother Kelsey (Carla), son Christopher, daughter Sophia, one granddaughter, four nephews Paul (Jessica), Tristan, Kadyn and Bailey as well as extended relatives and friends that were special to him.
"You went away so suddenly
We did not say goodbye
But brothers can never be parted
Precious memories never die."
Celebration of Life
Due to COVID-19, no services can be held at this time. A celebration of life will take place at a later date.