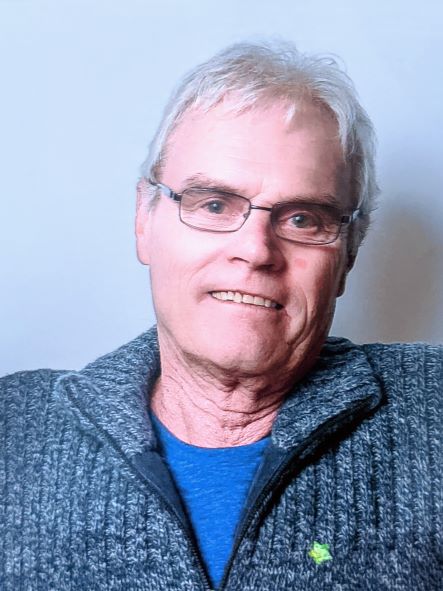 Kenneth Geoffrey Crane
April 3, 1950
-
July 12, 2021
CRANE, Kenneth (Ken) "KGC"
It is with deep sorrow and much love that we mourn the sudden passing of Kenneth Geoffrey Crane, on July 12, 2021, at the age of 71 years, in Edmonton, Alberta.
Survived by his loving partner of 31 years, Linda, exceptional daughters Margot (Brian), Shannon (Aaron), and fantastically inquisitive grandchild, Oliver. Ken valued and was loyal to his long term friendships; he often quoted his mother, "if you can count your true friends on one hand when you die, you're a lucky man."
Ken was born April 3, 1950, in St Catherine's, Ontario, to parents Olive and Alan Crane. A "military brat," Ken grew up on various bases in Canada and Germany, where he made lifelong friendships. Ken moved to Alberta in 1970 with dreams of adventure and discovery. He attended NAIT between 1970-1972 and obtained a Diploma in Mining Technology. For 21 years, Ken enjoyed a successful career at Luscar Ltd. working in land reclamation and environmental services. In 2003, he retired from his role as Director of Environmental Services.
An avid and lifelong learner, Ken was fascinated by the natural sciences; he had an active subscription to National Geographic for over 50 years. He and Oliver had many fascinating and enlightening discussions about the wonders of the world. Ken, aka "Big Grandpa," looked forward to Oliver's visits and loved struggling to explain the what, why's and how's of these things to a lovely four-year-old, who always had another question and often came prepared with a topic in mind.
Ken was predeceased by his parents, former wife, Valorie, and sister, Linda.
Respecting Ken's wishes, a private celebration of life will occur amongst close family and friends.
Friends wishing to make a memorial contribution may do so to the Edmonton Humane Society, via www.edmontonhumansociety.com or another charity of one's choice.
Lotsofluv ♥