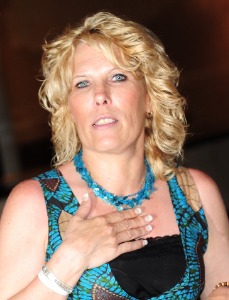 Laura Lee Murdock
May 5, 1963
-
April 15, 2023
Laura Lee Murdock passed away on April 15, 2023, after a short battle with cancer. Born May 5, 1963, Laura was only 59 years old, and her family and friends are deeply saddened by her passing.
Laura is survived by her loving husband, Patrick; children, Anthony (Alison), Philip, and step-daughter Lauren; grandsons, Hunter, Dallas and Benjamin; and her brother, Douglas.
Laura was a beautiful person inside and out. Her smile was so stunning it would light up a room. She cared deeply for the people around her and was always kind and compassionate to everyone. She made an impact on so many lives and will forever be missed.
Funeral Service
2:00PM Friday April 28, 2023
Trinity Funeral Homes
10530 116 Street, Edmonton, AB
Please join the family for a celebration of Laura's life following the service at:
Evergreen Community Hall
31 Evergreen Park NW, Edmonton, AB
In lieu of flowers, memorials may be made to the charity of your choice.