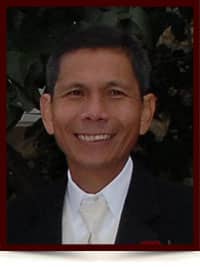 Leo Cudal Fernandez Sr.
On June 21, Leo Fernandez Sr. passed away at the age of 61.
He leaves to mourn his loving wife of 38 years Lea; 3 children: Eric (Synah) Fernandez, Lichette (Jason) Connors and Leo Jr (Celine) Fernandez; five grandchildren: Shali, Rylan, Isbella, Eleesyah and Isidro James; three siblings: Nila Almaden, Lavro Fernandez and Lelia Espirirtu, as well as many close friends and extended family.
Leo was predeceased by his parents: Anselmo and Priscilia Fernandez, as well as his two brothers Anselmo Jr. and Lucas Fernandez.
Prayer Service
Monday June 26 2017, 6:00PM
Trinity Funeral Home Chapel
10530 116 Street, Edmonton AB
Mass of Christian Burial
Tuesday June 27 2017, 10:30AM
Annunciation Catholic Church
9420 163 St NW, Edmonton, AB
Interment
Holy Cross Cemetery
14611 Mark Messier Trail, Edmonton, AB