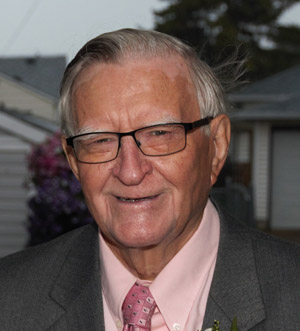 Leonard William Brennan
December 25, 1938
-
January 6, 2023
It is with profound sadness the family of Leonard announce the passing of beloved husband, sweetheart and best friend of 62 years to Doreen.
He leaves to mourn his children: Shawnna Arychuk, Tracie (Bruce) Kozak, Garth (Carolyn) Brennan, and Jeff Brennan (Ingrid Lindberg). Grandchildren: Brayden (Alli) Kozak, Najjla (Eugene) Freemantle, Dezmond Kuzyk (Shandel Barr), Desirae Kozak (Ben Corner), Cristiana Brennan, Jordi Brennan. His Great Grandchildren; Luxx and Zolah Freemantle, Davie, Mac and Elliot Kozak. Leonard will be missed by his siblings Ken (Inez) Brennan, Eileen Mageau, Elsie (Dennis) Bordeleau, Don (Colleen) Brennan, and Ivan (Collette) Brennan. Sister-in-law Verna Scott and many nieces, nephews, an aunt, cousins, family & friends.
Leonard was predeceased by: Father, William Brennan – 1964, Mother-in-law, Adelia Combs - 1997, Brother Ed Brennan - 1997, Grandson Jahryn Kozak – 2004, Mother; Pauline Brennan - 2005; Brother-in-law Frank MacDonald, 2005; Brother-in-law, Richard Mageau 2020, Sister Evelyn MacDonald – 2021, Son-in-law Darcy Arychuk – 2022
Leonard was born in Bonnyville, AB and grew up on a farm a few miles out of town. When he married Doreen, they stayed in Bonnyville for a while, then moved to Edmonton. He lived a good life, eventually allowing him to work in foreign countries and moving his family overseas three times. His heart remained in Bonnyville, where his greatest accomplishment was registering the Bear Trap Community Cemetery across the road from his childhood home.
He was a loving husband and father, and Grandpa, without him, his grandchildren would not be able to read, write, tell time or tie their shoes. Life lessons were learned by all. Leonard will be missed by those that knew him.
Visitation
8:30 AM Saturday, January 14, 2023
Trinity Funeral Home
10530-116 Street
Edmonton, AB
Funeral Service
9:00 AM Saturday, January 14, 2023
Trinity Funeral Home
10530-116 St. Edmonton, AB
Internment
Evergreen Memorial Gardens
Memorial Donations
Children's Stollery Hospital
College Plaza, 8215 112 St NW, Edmonton, AB T6G 2C8