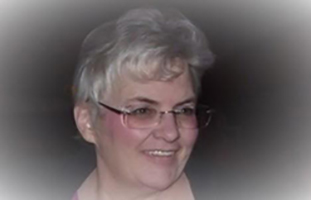 Lori Melton
On the early morning of September 28, 2020, Heaven gained an angel. Lori was in her 60th year.
Born Lori Jean Robinson on May 01, 1961 in Edmonton, Alberta, she is survived by her mother Bonnie Murray, (John), Her first husband, Lonney Melton, their children, Jesse Dan (Julie Demott), Dallas James and Sable Jean, (Alyssa McLaughlin). Lori's sisters Tracey Taylor, (John), and Tarra Walker, (Dale). Lori is also survived by Chris Lennox, partner, spouse and friend, and his son, Shawn. Predeceased by Her father, Gerald Robinson. 
Lori also remained close to her mother in-law Barb Melton, brother in-law Terry Melton, as well as her Aunty Barb, cousins, nieces, and nephews.
The family would like to give thanks to the dedicated staff at Miller Crossing Extended Care Facility, and their support given during this difficult time.
Due to Covid, the family has decided on a small private ceremony, thank you for your understanding, but invite you to celebrate Lori's memory by the music she sang, the art and beauty she created, and the warmth she brought into all friendships. Certainly, raise a glass of Sambuca!
In lieu of flowers, we invite donations to the Multiple Sclerosis society of Canada, or a charity of your choice, In Lori's name.