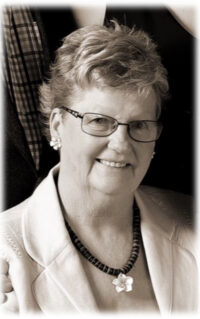 Lorna Paulette Scott
November 21, 1947
-
March 20, 2023
It is with great sadness we announce the passing of Lorna Paulette Scott on Monday, March 20, 2023 at the age of 75. Her life journey ended in peace at Pilgrims Hospice in Edmonton.
She will be forever loved and remembered by numerous nieces, nephews, extended family and friends.
Lorna was survived by her devoted life partner, Eldon Hogg; her daughters, Crystal Scott (Kevin) and Shannon Braund (Remi); her grandchildren, Morgan, Declan, Keaton, Gemma and Laila. She was also survived by Eldon's children Byron, Bruce, Mindy and Bryon and their respective families; her sister, Darlene (Dave) and her brother Larry Hunt.
Lorna was predeceased by her parents, Lawrence and Wardell Hunt; sister, Lola Murphy (Don); brother Edward Hunt and Eldon's children Sheldon Hogg and Myrna Ball.
There will be a Celebration of Life announced in the weeks to come. In lieu of flowers her family would appreciate any donations to be made to Pilgrims Hospice, a place of undeniable respect and dignity for those in end of life suffering.