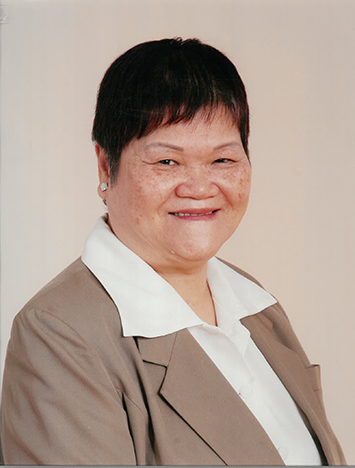 Mabel Lin
November 1, 1945
-
April 7, 2023
Mabel Lin passed away peacefully on Good Friday April 7, 2023 at the age of 77.
Mabel is survived by her loving husband David, brother Man Fai and family. Mabel will be missed by her two daughters, Maria and Teresa, two sons, Augustine and John, daughters in law, Stella and Candy, her beloved grandchildren, Nathania, Antonia, Bennett, Carol and Rosalia. She will also be missed by her extended family and friends she cherished throughout her life.
Mabel was born in Hong Kong on November 1, 1945. She lost her parents at her young age and was raised by the religious nuns in the Catholic convent. She was an active member of the church to help out people in need and participated in many different ministries, such as The Legend of Mary. Mabel was a devoted Catholics and went pilgrimages to Quebec, Medugorje in 2015 and France/ Rome in 2018.
Mabel lived an abundant, prosperous life. She treasured time with her family, especially her grandchildren. She enjoyed cooking, eating, making friends, planting flowers, watching political/ celebrity news and cooking shows. Mabel was a very generous and hospitable person who likes shopping, inviting friends for her feasts and buying gifts for family and friends. Besides she liked to smile and dress up nicely. Though Mabel didn't have a formal education, she was full of great wisdom and taught us a lot about life.
Mabel Lin's Visitation Service and Funeral Mass Information:
Visitation
Date: Sunday April 16th, 2023
Time: 2:00-4:30pm
( Prayers and Eulogy at 3:00pm.)
Place: Trinity Funeral Home,10530 116 St NW, Edmonton, AB T5H 3L7
Tel: (780) 474-4663
Funeral Mass
Date: Monday April 17th, 2023
Time: 11:00 am (Viewing starting at 10:00 am, Rosary at 10:30am)
Place: Mary Help of Christians Chinese Catholic Church, 10140 119 St NW, Edmonton, AB T5K 1Y9
Tel: (780) 482-7481
Burial Services will be followed after mass
Place: Rosehill Cemetery, 1605 141 Street SW, Edmonton
Reception
Family and friends are invited for fellowship and refreshment at the Mary Help of Christians Chinese Catholic Church at 2:30pm.
** Sympathy Flowers can be sent to the Trinity Funeral Home,10530 116 St NW, Edmonton, AB T5H 3L7 at 10am on Sunday April 16th.