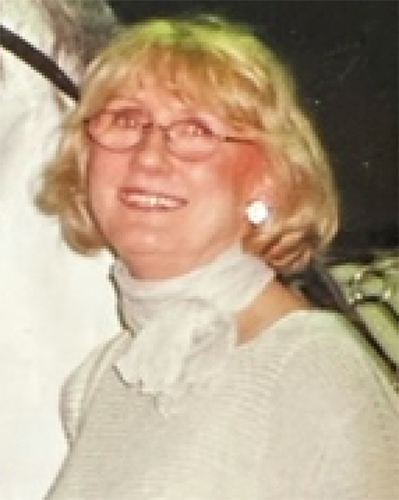 Margaret Theone Bjornson Hermanson Gauzer
October 31, 1933
-
September 14, 2023
It is with great sadness we share that on Thursday, September 14th, following a short hospital stay, Margaret Gauzer succumbed to an infection and slipped away.
Born in Smeaton, Saskatchewan, during the depression, to Jonasina and Magnus Bjornson, her arrival was rapidly followed by the arrival of sisters Ninna, and Betty.  Life on the farm was busy, with many adventures roaming the fields with her dog, Queenie, helping with the garden and harvest and enjoying simple fun and country dances with her dear cousins, aunts, and sisters.  Their father Magnus called them Theone the Snoop, Ninna-com-poop, and Betty the Boop, and they always travelled as a trio.  Deeply rooted in her faith, from a very young age Toni showed courage and conviction.  Doing the right thing was always central to her character.
Fifteen years later, sister Shelly came along.  Shelly says she always felt like she had four mothers.  The older girls all doted-on Shelly and the family remained very close.
Around this time, Theone began calling herself Toni, a name she used most of her early life.  From the farm, Toni went off to secretarial college, which she endured only briefly before accepting a teaching position in a one-room schoolhouse in nearby Beechy.  She loved her students, and stayed in a boarding house, visiting the family farm on school breaks.
In 1957 she married Oakley Hermanson.  Oakley's work as a construction superintendent, which necessitated many geographic moves, along with the arrival of daughter Kim in 1958, precluded her working outside the home, and family became her focus.  Alan arrived in 1960, followed by Krista in 1965.
Lively and artistic, Toni's flair shone through in everything she did.  Her mom, Jonasina, and all her aunts were terrific seamstresses, and Toni expressed her creativity through décor, clothing, and even construction when she had the chance.  She was a naturally gifted designer and would make something beautiful out of an old board she found in a ditch.  She had a way of seeing the beauty and the possibilities in everything.  She loved rescuing things and could often be found combing through old buildings and out of the way places seeking "a treasure". Then she'd haul it home, reimagine it, paint it and voila – a masterpiece.
She saw into people in the same way and had a way of making others feel seen and understood.  Tremendously sensitive to the experiences of others, she made sure to include those around her.  She was very much a lady, and loved all forms of beauty.   Margaret was especially attentive to the inner beauty of each person she met in life.
Having returned to Edmonton, in 1974 she returned to work, channeling that creativity through fashion.  She was gifted at assessing what others would feel good in and look good in and guiding them towards it.  Toni would sail through Eaton's, always visible above the racks, calling out to others, laughing and making the simplest of tasks fun.  One of her enduring gifts was making fun happen and lightening the mood of any stranger.   She'd get a twinkle and stir some silliness up, endearing her to many.
In 1983, she met Philip Gauzer and after a whirlwind courtship, they were married in 1984.  (It was around this time she resumed her given name, Margaret, which many of you know her as now.)  Margaret was so happy to be finally sharing her life with a man who shared her faith.  They settled into married life and enjoyed thirty-nine years together.  Phil is equally handy, and they found many common projects, renovating and rescuing many homes and condos and buildings and painting everything they encountered.  Working creatively together and creating that wow was a gift they generously shared with Krista and Kim, descending upon Calgary with tools in hand to makeover whatever spaces the girls occupied.
In 2015, going door to door sharing her beloved faith, Margaret fell and broke her hip.  Since then, she leaned increasingly on Philip for day-to-day support, and he lovingly cared for her and kept her at home, where they wanted to be:  together until the very end.
Margaret and Phil shared a deep and abiding faith that was the definitive central axis of both her life and their marriage.   Even in her very last days, she was sharing that message with those around her.
Survived by her husband, Philip Gauzer; her sisters Ninna Sparks of Edmonton, and Shelly Stadnick of Saskatoon; her children, Kim Brochu of Calgary, Alan Hermanson (Margaret Baker) of Winnipeg, Krista Hermanson (Don Bialik) of Calgary; grandchildren Tyler, Kristy and Matthew Brochu, Michael Dunham, and wife Lisa; and three great-granddaughters, Veronica, Penelope, and Isabella Dunham.  She will be dearly missed by her many nieces and nephews in Edmonton, Saskatoon, and Toronto and all the friends and cousins spread across the west.
A service will be held for those able to join in person, with a Zoom link for those who cannot.
Service to take place:
Friday, October 6th
At 2 pm
Parkdale Kingdom Hall
11705- 89 St
Edmonton, Alberta
Or join us via Zoom:
Zoom Meeting #745 309 2217
Password:   Parkdale (note capital "P")