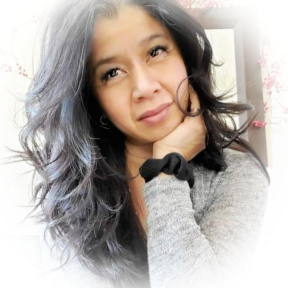 Maria Lelani Naranjilla
February 20, 1969
-
October 7, 2022
On Friday, October 7, 2022, Maria Lelani Naranjilla - loving partner, mother, sister, daughter, aunt, friend - passed away at the age of 53.
Lelani was born on February 20, 1969 in Quezon City, Philippines to Nilo Sr. and Leticia Naranjilla. With brothers Noel, Nilo Jr. and Noli, the family immigrated to Edmonton, Alberta in 1973. She moved to Corner Brook, Newfoundland in 2000 where she started her family with her husband (Melvin Gillingham) and three sons (Aaron, Alyk and Nathen). In 2016, she moved back to Edmonton to be closer to her immediate family.
She shortly met her soulmate (Stephen O'Rawe) who stayed with her until her final moments. She loved to fly, loved to travel, and loved the skies. She worked with several airlines in her
lifetime where she touched the hearts of many. She accomplished her dream by becoming a flight attendant with Swoop Airlines in late 2021.
"Flight attendants don't die, they only fly higher."
She is predeceased by older brother Norman Naranjilla and her father Nilo Naranjilla Sr.
She is survived by sons Aaron, Alyk and Nathen Naranjilla-Gillingham (father Melvin Gillingham); mother Leticia Naranjilla; brothers Noel Naranjilla (Carina, Carlos and Cristian), Nilo Naranjilla Jr. and Noli Naranjilla (Margot, Ryder and Mattia); soulmate and partner Stephen O'Rawe (Rowan and Lucas).
Funeral mass will take place at Annunciation Catholic Church (9420 163 Street, Edmonton, AB) on Friday, October 14, 2022 at 1:30 PM. All are welcome.
Celebration of life and reception will take place in the church after the funeral mass.
The family would like to thank the doctors and nurses of the University of Alberta Hospital's Neurosurgery Department. In remembrance of Lelani's life, the family asks that any charitable
donations be made to the Ronald McDonald House https://rmhcalberta.org/donate/ or to the
University of Alberta Neuroscience and Mental Health Institute
https://www.ualberta.ca/neuroscience-and-mental-health-institute/giving.html.