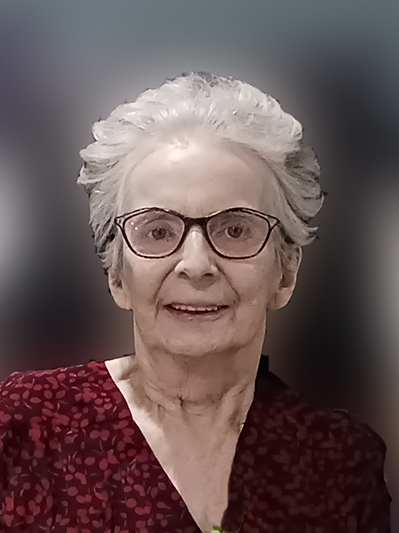 Marie Theresa Tottrup
September 5, 1938
-
September 17, 2023
God blessed our world on September 5th, 1938, with the arrival of Marie Theresa LaFortune.
Marie was the third beloved daughter to her parents Edmond and Rosa, who had five children together.
At the age of nine Marie's Mom Rosa died.  That left a huge hole in her heart.  The family loved each other and worked together to serve Jesus.  Time flew by, Marie met her beloved Aage at a dance.  They married and loved each other with an everlasting love.  God blessed them with decades of marriage.
Aage and Marie were world travelers who met marvelous people on their adventures!
Marie was a secretary for Catholic Social Services.  Marie loved helping people.  When Aages health deteriorated Marie and Aage returned to Denmark so he could be surrounded with love from his family and Marie.  Aage died on September 7th, 2017.  After grieving a year for Aage's death Marie decided to return to Canada.  She was a faithful parishioner at St. John the Evangelist and loved to support Edmonton Pro-Life and the CWL at St. John the Evangelist.
Thank you God, for the beautiful soul Marie was.
Mass of Christian Burial
Saturday September 23, 2023, 10:00am
St. John the Evangelist Catholic Church
9850 148 St NW, Edmonton, AB
Interment
St. Emile Catholic Church Cemetery
Legal, AB