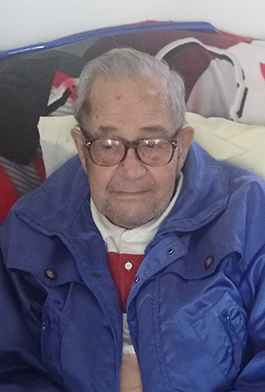 Marinos Zapantis
March 12, 1930
-
January 13, 2022
It is with profound sadness that we announce the passing of our beloved "Mario" at the age of 91. Marinos passed away gently with his family by his side on Thursday, January 13th. Marinos will be lovingly remembered by his wife of 68 years, Emilia, son John, daughter Dora, brother Nikiforos (Evelyn) grandchildren Nick, Olga, Angela and Sara, great-grandchildren Mercades and George and many relatives in Canada and Greece.
Marinos was born on the picturesque island of Kefalonia, Greece and immigrated to Vancouver, Canada in the 1950s where he then permanently settled in Edmonton in the 1960s and worked for Ed Tel as a Lineman/Cable Splicer for over 20 years.
Marinos was predeceased by his mother Theodora, his father Konstantinos and his brother, Nicolas.
We would like to give special thanks to Dr. Paul K. Chiu and the staff of the Embrace Family Clinic, Dr. John R. Dimitry and Dr. Thomas Salopek for their many years of service in keeping Marinos functioning at optimal level as well as the Save On Foods Pharmacy (Namao) team and the AHS Home Care & Palliative Care team for contributing to our loved one's good quality of life while he was with us.
Funeral Service
Friday, January 21st, 2022 at 2 pm
St. George's Greek Orthodox Church, 10831-124th St.
Interment
Northern Lights Cemetery, 15203 Campbell Rd.