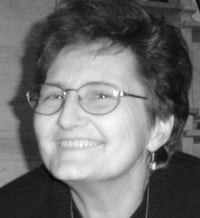 Marjorie Hazel Hnybida
November 16, 1949 – November 15, 2020
On Sunday, November 15, 2020, Marjorie (Marge) Hazel Hnybida of Alberta Beach, AB passed away peacefully in Misericordia Hospital at the age of 70. Marjorie was born in Edmonton, AB.
She is survived by her loving partner of 35 plus years Bob Belcourt, her two sons Kelly (Roxanne) and Kerry (Virginia), 1  brother and 2 sisters, 8 nieces and nephews, 5 grandchildren and 3 great grand children.
Marjorie was predeceased by her parents Stanley and Hazel Jones.
For all the hearts that she has touched, there will forever be a place in our hearts and she will be missed deeply by all.
Due to the Covid-19 restrictions, a service and celebration of life will be held at a later date in 2021.