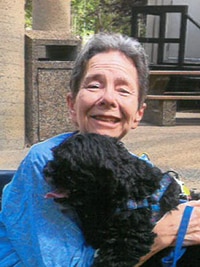 Mary Ann Rita Proulx
On December 1, 2018, Mary Ann Rita Proulx passed away peacefully at the age of 59.
Predeceased by her father Joseph, Mary Ann will be lovingly remembered by her husband Lloyd, daughter Carol, mother Evelyn, brothers Melvin, Allan (Denise), Gerald (Deborah) and Ivan (Linda), sister Arlene,
brothers-in-law Rick (Sharlene), Lionel, Vincent, Michael (Ann), Don (Karin), sister-in-law Deborah (Dan) and parents-in-law Raymond and Merle.
Funeral Mass
Saturday December 8, 2018, at 11:00 am
St. John Bosco Catholic Parish
13503 40 Street, Edmonton.
In lieu of flowers, donations may be made to Capital Care Norwood-Palliative Unit, in Mary Ann's name.