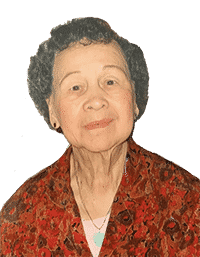 Mrs. Violet Pon (Quon Fong Pon-Mah)
Mrs. Violet Pon (Quon Fong Pon-Mah), age 90, of Edmonton, Alberta, passed away peacefully on Thursday, October 17, 2019.
She was born June 29, 1929, in Edmonton, Alberta, a daughter of the late Esther and For Jang Mah.
Predeceased by her husband Gin Pon (Zing Yen) and youngest daughter Lily, Violet will be lovingly remembered by her children Ann (Keith), Mary (James), June (Jack) and sister Rosie along with several grandchildren, great grandchildren, and friends.
Pastor Chad Pelletier will be officiating a Celebration of Life service for family and close friends on Saturday, November 2, 2019 at 10:00 am at Trinity Funeral Home, with a time of fellowship to follow.