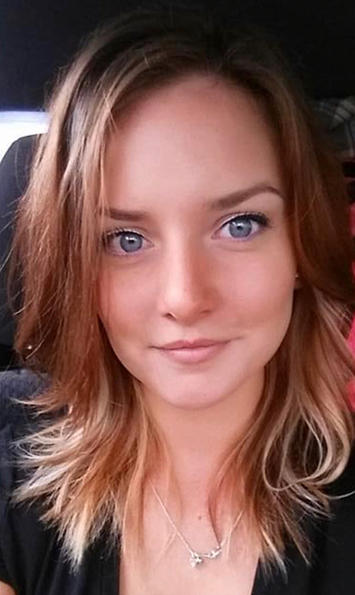 Natahne Tess Mary Nelson
April 2, 1991
-
March 2, 2022
It is with broken hearts that we announce the death of Natahne Tess Mary Nelson.
Natahne was born in Vancouver, British Columbia on April 2nd, 1991. She is the daughter of the late Caroline (Kriket) Wilkinson and the late Arvin Nelson.
Natahne grew up and attended school in Edmonton. She loved being active and loved to go swimming at the local pools. Natahne worked as an insurance agent when she was younger but had current dreams to go to school to become a lab tech.
Natahne had a love for animals and gardening. She could be found spending time with her dogs Rolo and Finnegan. She loved taking them on adventures to the dog park or pulling them along on her bike with the two in tow in their cart while she completed errands. Natahne found pleasure in working hard and tending to her yard and garden. Her yard was kept beautifully with special attention to all of her colourful lilies. It was absolutely beautiful in the summer.
She leaves behind her brother Kynen Nelson and his girlfriend Charlie, her sister Pamela Wrobel and her husband Fred, her nephew William and niece Celine, her grandmother Mary Nelson, her aunt and uncle Marit and Rod Schlaut, her special "little" cousins Kiera, Raya and Lacey Schlaut, her uncle Kris Nelson, aunt Kelly Frayn and her husband Alex, uncle Larry Wilkinson and his wife Glenda, uncle Dale Wilkinson and uncle Rod Reimer. She will be missed by many cousins and dear friends. Natahne will be especially missed by her loving pets, Rolo and Finnegan who kept her company and brought her comfort and happiness.
The family asks that any donations you wish to make in Natahne's name be put towards the Edmonton Humane Society.
Arrangements have been entrusted to Trinity Funeral Home. Cremation has taken place. A celebration of life will be held March 24 @ 2:00 p.m.
Natahne will always be loved, forever missed and never be forgotten. She will live on in our memories. May she rest in peace.