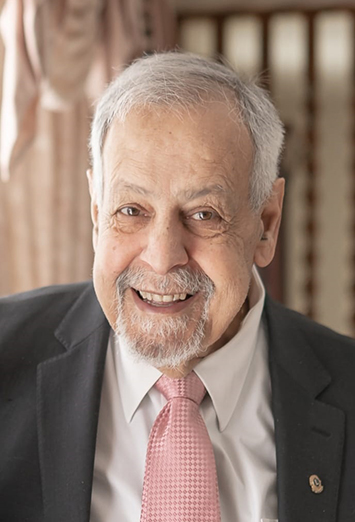 Nehme Norman Rahbani
March 20, 1944
-
October 2, 2022
We are profoundly sad to mourn the loss of our cherished Nehme Rahbani, who has passed away after 78 wonderful years of making this world a better place.
Known to many as "Norman," or simply "Norm," he was a family man above all else. He cared about his relatives, his wife, his children, and his community; his glowing warmth and the golden purity of his heart was immediately felt by all who knew him. His kindness was exceeded only by the generosity of his spirit, which will be carried on by his wife, Amal, his children, Richard (Sonia), Linda (Munzer), Shadi, and Fadi (Stephanie), as well as his three grandchildren, Grace, Natalie, and Emma.
Proudly coming from the Lebanese village of Gharzouz, Nehme spent most of his life in Canada after first arriving in Ontario in 1967. He trained and worked as an X-ray technician, where he eventually became the head of his department at the University of Regina Hospital. Later, he quickly became a successful businessman and moved all around the country before finally settling down in Alberta where he met Amal. This was where he spent 30 years joyfully married to his beloved wife who he always called "Hayati." Nehme and Amal, his one true love, were always side by side.
Norman loved the outdoors and the sounds of the songbirds; he loved nature and he loved animals, especially his dogs and cats, who he always showered with adoration just like he did with the rest of us. A man of action, he used his booming voice on many occasions, but never more often than when he was singing songs of praise and affection about the people he loved.
He will be dearly missed by his friends and family in Edmonton, Wetaskiwin, and across Canada, Lebanon, and the United States—but he will never be forgotten by those he touched. Whether in laughter or in tears, please join us in celebrating his memory with each other, now and forever.
A funeral service will be held at 10:30 AM on Saturday, October 15th, 2022 at St. Philip Antiochian Orthodox Church, 15804 – 98 Avenue NW, Edmonton, AB. The interment will then take place at Rosehill Cemetery, after which the Rahbani family kindly welcomes you to join each other for refreshments back at the Church.