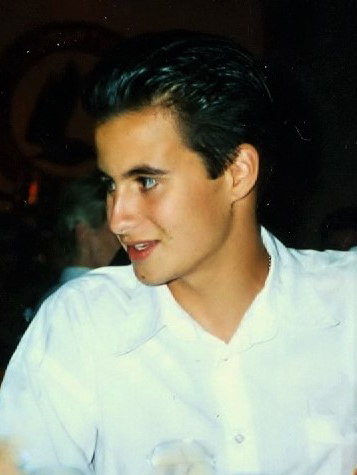 Nicolas James Ginther
February 23, 1978
-
December 10, 2022
It is with profound sadness that we announce the passing of Nicolas James Ginther that came to this earth on Feb 23, 1978.
Nicky will be forever remembered & loved by his mother Anne, his son Austin, sisters Lisa & Laura, brothers, Daniel, Dean, David, Brian & Tim and his birth mother Gail, cousins, Dallas, Dusteen, Nikki, Austen, Emerson, Hubert, Daz, Amanda, Shelley, Dale, Bessie, Tanya and Emily.
Nicky was predeceased by his father Dennis.
We are grateful for having this shining light in our lifetime and he was a kind and sensitive soul and will be forever missed.
Private Graveside Service Monday June 12, 2023, 10:30 am, Holy Cross Cemetery, 14611 Mark Messier Trail, Edmonton, AB.
In lieu of flowers, donations may be made to Capital Care Palliative Unit, 10410-11 Ave, Edmonton, AB. or to your charity of choice.

"Take some time for yourself and live a little like you are young again."