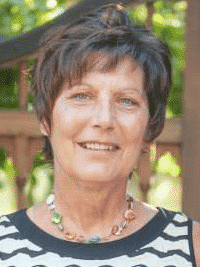 Olivia Loraine Koffler
On January 3, 2021, at age 63, Olivia passed away at her home in Edmonton, Alberta.
She was born September 14, 1957 to Loretta and Paul Koffler in Regina, Saskatchewan. She attended the University of Alberta and graduated in 1986 with a Bachelor's in Physical Education. She went on to obtain her Registered Nurse degree at the Victoria General Hospital School of Nursing in Halifax in 1994. She worked as a nurse in Nova Scotia, Idaho, Washington and Arizona before returning to Alberta in 2010.
Olivia was predeceased by her parents and by her brothers Kevin and Kenneth Koffler.
Olivia leaves behind her second mother Della Howe, siblings Douglas (Debbie) Koffler, Christine (Gary) Gillet and Carol Koffler; her children Tara, Keith (Margaret), Kiel, and Sean (Madeline) Howe; and seven grandchildren, as well as numerous nieces and nephews.
In lieu of flowers, memorial donations may be made to the Edmonton Food bank at edmontonsfoodbank.com.
At Olivia's wishes, cremation has been arranged and her ashes will be scattered at a later date.