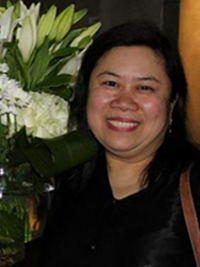 Perlita Custodio
August 19, 1968
-
April 4, 2021
PERLITA CUSTODIO, from Fort McMurray, Alberta
A beloved daughter, sister, niece, cousin and friend. Perlita Custodio has joined our creator, at 52, on April 9, 2021 at the University of Alberta Hospital. Born in Manila, Philippines on August 19, 1968 to Antonio and Victoria Custodio.
Perlie has worked in Bugshan General Hospital in Jeddah for 21 years before moving to Canada to join me in 2014.
Perlie will always be remembered for her kindness and generosity. She loved helping people and she would give everything to others. She was joyful and very compassionate person who loved to be silly. She has the most beautiful smile that could light up your soul. She was the joy in any occasion she goes to. She loved cooking and tirelessly cooked countless meals to everyone. She also loves to travel and visit family and friends.
Most of all she loved and adored her nieces and nephews, they were her world. She gave everything in her might to spoil and support them in any way she can.
To everyone who has called , sent messages, provided food, sent flowers and well wishes - your overwhelming support will always be remembered. It all means so much and is appreciated more than I can ever be expressed.
A funeral service will be held to honor her life on Saturday, April 17, 2021 but due to pandemic, funeral service is only by invitation to a very limited people.
Arrangements in care of Trinity Funeral Home in Edmonton