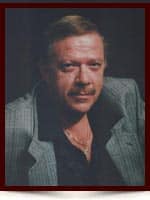 Raymond Zotzman
Raymond Zotzman
June 8, 1946 - October 22, 2015
It is with great sadness that we announce the passing of Raymond (Ray) Zotzman at Grey Nuns Hospital in Edmonton Alberta at the age of 69 years.
Predeceased by his Father Adam and Mother Hettie and siblings Robert, Gorden, William, Johnny,Donald, Fred, David, Christine, Violet and Esther
Ray will lovingly be remembered by his sisters Ruth and Angie Brothers Adam and Vern. His children Russel,Deborah and Maureen and Grandchildren Dawson, Zoey, Abby, Rebecca, Mathew, and Izzabelle as well as numerous nieces, nephews relatives and friends.
Funeral Service
Thursday October 29, 2015 at 10am
Pilgrim United Church
9008 135 Ave Nw Edmonton Alberta.
Memorial Donations
Canadian Cancer Society.