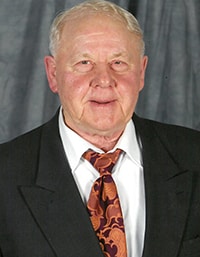 Reinhold Rohheuser
It is with great sadness that I share the passing of my uncle Reinhold Rohheuser. He was born February 8, 1938 and passed away in his sleep on April 30, 2019.
He was predeceased by his parents, brothers Heiner, Klaus, Karl-Heinz, Herman, and sister Emma. He is survived by his sister Liesel and brother Dieter and many other family members and friends.
He was a proud member of the United Brotherhood of Carpenters and was a hardworking man. He loved to help others and will be truly missed.
Celebration of life for Reinhold (Ray) Rohheuser, July 27, 2019 at his apartment 12:00 to 3:00pm. Drop in and share memories and celebrate the time he had with us.