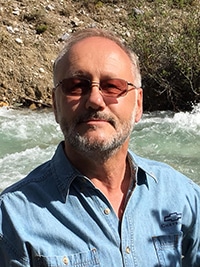 Richard Arthur Martin
December 21, 1956 - June 20, 2018
On December 21, 1956, Richard "Rick" Martin was born in Edmonton, Alberta to Gerry and Joan Martin, becoming the younger brother to Bob, and Theresa (Tom), and older brother to Patrick, and Loretta (Marc).  In 1976, he met and fell in love with Marianella and on September 1, 1980 they devoted themselves to each other, by marriage, for the next 37 years.
With Marianella, he became the loving father to five daughters: Leanne, Melissa (Dave), Pamela (Chris), Lindsay, and Michelle; proud "Papa" to six grandchildren; and the admired "Uncle Richard" to many nieces and nephews.
Richard had a compassionate and caring heart, giving to the homeless, donating to countless charities, and appreciating animals and nature. Richard will be lovingly remembered and dearly missed by his family.
Rest peacefully, Papa.