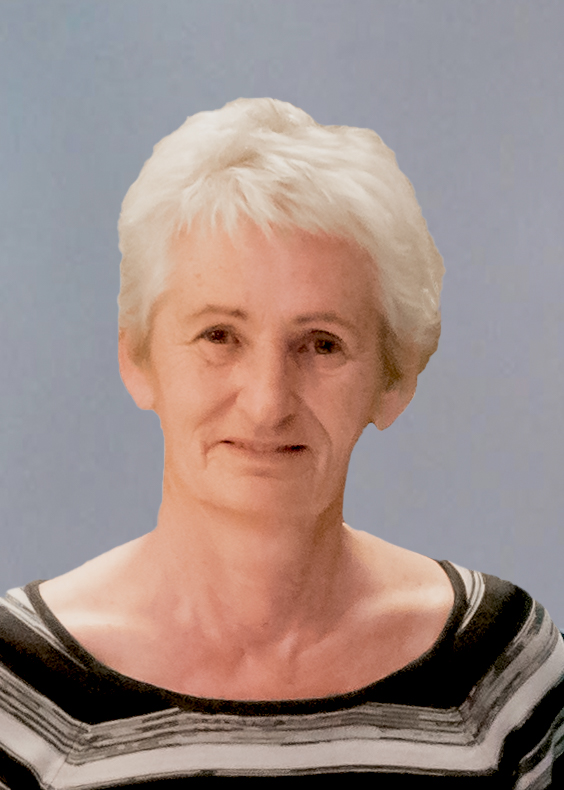 Rita Lorraine Gooding
December 28, 1951
-
June 6, 2021
(Rita) Lorraine Gooding
December 28, 1951 - June 6, 2021
Lorraine is off on a new adventure having moved a lot, nothing to keep her still. With great sadness, Lorraine passed from a short battle with cancer. She leaves behind her husband of 46 years, Trevor; her daughter, Nicole (Aaron) Lunde; her son, Robert (Rebecca) Gooding and six beautiful grandchildren; Bruce, Hannah, Ryan and Kendra Lunde and Jessica and Emmett Gooding. She also leaves behind her Mother, Janet Bowhay; her sister, Lorna (Terry) Stasiuk; her brother, Bob (Sheryl) Bowhay; her Aunt Kathie Eichel and many brother-in-laws and sister-in-laws, aunts, uncles, cousins, nephews and nieces. She was predeceased by her father, Don; her brother, Bradley and parent-in-laws, Eric and Ethel Gooding.
Lorraines passions as she moved through life included sports, square-dancing, cross stitch, refinishing antiques, renovating houses and creating an amazing Christmas Village. But they all paled compared to her passion for her grandchildren. She absolutely loved being a Grandmother.
A celebration of life will be held at a later date. In lieu of flowers, donations may be made to the Pilgrims Hospice Society, Edmonton.