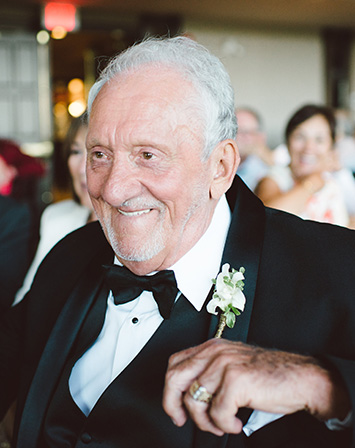 Robert Charles Janis
December 2, 1947
-
May 28, 2022
This is the story of a life lived to the fullest.
Robert (Bob) Janis was born in Regina, and spent his early years in beautiful Candiac, Saskatchewan, cutting his teeth on the farm with his dad and devoting himself to the faith: the beloved Roughriders. Grit was not a choice for Bob, it was a way of life, and he learned early on about the power of work ethic.
As a middle child in a family of seven, together with his siblings and closest childhood friend, Don Gartner, they used their imaginations to transform their small farm town into a fairytale playground. By today's standards, they were reckless, but from the stories we were told, it sure sounded fun - these early adventures leaving an indelible mark on Bob's spirit as he ventured off to the "big city."
For Bob's teen years, the Janis family made their way to Regina, where he stumbled on his passion for selling cars. Bob quickly realized what it took to be successful in the car business: work harder than anyone around you, treat your customers fairly, and "attitude is everything." It was through this passion for serving people that he would become known in the Alberta auto industry as "the legend" or "The Wayne Gretzky of the car business" having won countless awards and accolades in management and sales. He would turn his passion for cars into a means for a beautiful life. There were parties (lots of parties), there were professional boat races in Mexico, there were laughs, there were everlasting friendships. But above all, there was the love of his life of 50 years, Jackie Janis. When he saw her for the first time back in 1968, he knew right then and there that he would marry her.
Jackie and Bob built their legacy together with three beautiful children and their partners, Jocelyn Henderson (Aaron Henderson), Jarret Janis (Jaimie Beaton), and Janelle Janis (Devon Wilson), and of course, their beloved six grandchildren. His wife, kids and grandkids were the light of Bob's life, and he was so very proud of each of them - and they of him.
Bobby is one of a kind. In our humble opinion, he is one of the Greats. A most special person who fought for the life he created and will forever remain our greatest unconventional teacher. There is a reason why everyone loves Bobby. Yes, he was hilarious, but more than anything, he was fiercely loyal and would do absolutely anything for his family and friends. This resonated with everyone who had the pleasure of crossing his path; whether you were family, friends, colleagues or even strangers, you just wanted to be around him.
Bob has assured us he is "somewhere with a view" and will send the winning lotto numbers to Jackie shortly. He is pre-deceased by his parents, Marian and Charles, and his two brothers who he loved dearly, Ed and Ken. He will be forever remembered by his sisters Karen (Bob Brennan) and Evelyn.
We will miss him. We will tell stories about him. We will celebrate him. And he will live on in our laughter, in our grit, and in our hearts forever.
He is loved more than all the words…in all the languages. Times infinity.
Our hearts are full.
A Celebration of Life is planned for June 29th at 4pm at The Derrick Golf and Winter Club.