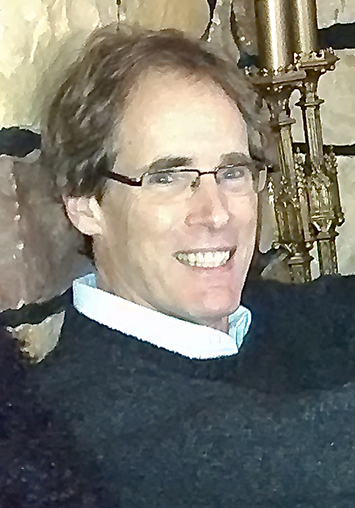 Robert Iain Black
June 24, 1950
-
April 23, 2023
Robert Iain Black passed away on April 23, 2023, after a long illness. Bob is fondly remembered by his wife Leslie, his brother (Jeff) and sister in law (Patti), his sister in law (Jacquelyn), his in-laws (Margaret and Peter), and his cousins, nephews and nieces, as well as his many friends. He was predeceased by his brother, Sandy
Bob attended the University of Western Ontario and the University of Saskatchewan, graduating with a degree in Physics. He worked as a meteorologist for Environment Canada in Victoria, Vancouver, Ottawa, Tuktoyaktuk, and Edmonton.
Bob first met Leslie in high school. They were together while at Western, and then carried out a long distance relationship while Leslie was in Victoria and Bob was in Saskatoon. They surprised their relatives by eloping over a long weekend one snowy February.
Bob's in-laws (Margaret and Peter) remember playing Bridge with Bob and Leslie. These marathon sessions, started early in the evening, and went on to the wee hours of the morning.  Copious amounts of food and drink were mandatory. The house rules for bidding table-talk were interpreted loosely. Small hints were acceptable, e.g., "I was digging in the garden the other day, " "That's a very nice stone on your wedding ring."
Unfortunately, Bob had to take early retirement due to health problems; however, Bob adapted to becoming a gentlemen of leisure and primary pet companion. He thoroughly enjoyed spending time in the mountains, and participating in many trivia contests on cruise ships, along with Leslie and their friends. Obscure facts always entertained him, e.g., the relationship between "hackney, hackneyed and hack" or the phrase "Waterloo teeth". Search engines were used to ferret out fascinating information on any conceivable topic, but speculating on the answers, prior to searching, was always part of the entertainment.
Bob had a lifelong obsession with music of many genres, in particular rock, jazz, soul and blues. It took years, but Leslie finally grasped the concept of the backbeat. She used to "clap on one and three" but with Bob, she learned to "snap on two and four".
Bob enjoyed exploring food and wine pairings with a particular fondness with red wine.
He was delighted when Italian wine, disparaged for many years, finally became acceptable.  A fine Super Tuscan, a steak, good friends and a view of the mountains were in his opinion the epitome of the good life. Bob requests that his friends and relatives continue with these pursuits.
Cremation has taken place. A private service will be held