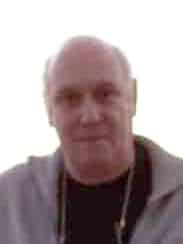 Robert John Barnard
Robert (Geordie) John Barnard was born May 4, 1945 in North Shields England. As many would say he was a true Geordie in every way. He had a canny sense of humor and those who knew him knew this all to well.
On February 19, 2020 he lost his battle with cancer. He was always a fighter and fought with dignity and strength until the end.
He is survived by his loving wife and soulmate of 51 years Linda (Fedoration) Barnard. Predeceased by his parents Robert and Elizabeth Barnard. He leaves his only daughter Michelle with whom he had such a close bond and her husband Shaun Bullock who was his son in his heart . He also leaves his two beloved grandchildren Courtney Bullock who had her papas zest for life and Spencer Bullock who is so much like his papa in every way. Also Tiffany Shields who held a special place in his heart. He also leaves Don Fedoration brother in law and life long friend. His beloved niece Kerri Markle who was like a second daughter and her family (Vance,Teanna,and Aiden). Lance Fedoration who was a son to him and his wife Una. He leaves his family in England Grace Hall ( sister), Catherine, Gillian and Family, Elizabeth and family. There are so many others who he was such a huge part of their lives and made a special impact to mention. He will be sadly missed and forever remembered by all.
In lieu of flowers the family asks for donations to be made to the cross cancer institute in his name to support other families going through the difficult journey with cancer.
Special thanks to all the staff of the Cross Cancer Institute and the Norwood Palliative staff for all your kindness and support.
You will be forever missed and leave us with so many special memories. Nothing will ever feel the same without you as you were such a huge presence in all our lives. But enjoy your next adventure and Embrace the journey.
Forever in our hearts ♥️