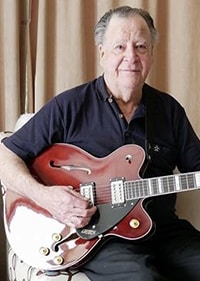 Roger Leo Joseph Belland
Roger was born on June 19, 1943 and passed away peacefully on September 29, 2019. He is survived by his loving wife Judie Lynn (Gunderson) Belland and son Christopher Andrew Belland (Karen). Roger was the son of Andrew Xavier Belland and Melina Belland, and brother to Louis Belland, and Dave Belland; all of whom are deceased.  Roger worked most of his life in the optical business. His passions, aside from his family, were music, playing guitar, hunting, and fishing. Roger had many friends, and many lifelong friends who are considered family. Roger was never afraid to speak his mind and you always knew where you stood with him. He loved to tell his friends and family the latest jokes and always had a good story to tell.
Sadly, after a very long battle with cancer, Roger gently passed away in hospice at Capital Care Norwood. If you would like, please make a donation to a lung cancer charity of your choice in Roger's name.
May he forever Rest In Peace.