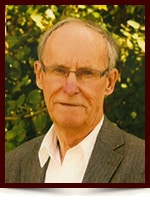 Ron Bjornson
Ron Bjornson, aged 75, passed away peacefully on August 24, 2016 from pulmonary hypertension after a brief stay in hospital. He will be lovingly remembered by his wife of 52 years, Pamela; his children Carissa (Keith) and Kyle; his grandchildren, Courtney, Caitlin and Cameron; his sisters Lois, Del (Jim) and Judy (Tony); brother-in-law Terry (Dorothy); numerous cousins, nieces, nephews, aunts and uncles.
Ron was a member of the Kiwanis Club of Sherwood Park for many years, serving as President and currently as Treasurer. Ron had been employed in the men's clothing business for the last 30 years. Clothes were his passion and he took great pride in being beautifully dressed. Ron was also a lunch room supervisor at Clover Bar Junior High where he greatly enjoyed interacting with the students. Pam and Ron travelled throughout their marriage in Europe, Canada, the United States and on a Carribean cruise. In 2013, with his son Kyle, he realized his dream to travel to Nashville and stand on the stage in the Rvman Auditorium.
There will be no funeral service at Ron's request.
Celebration of Life 
September 28, 2016 from 3-5pm
Crystal Room
69 Crystal Lane  Sherwood Park, AB
In lieu of flowers, donations may be made to Strathcona Home Care/Alberta Healh Services, 2 Brower Drive, Sherwood Park, AB, T8H 1V4.
Always in our hearts, ever in our mind