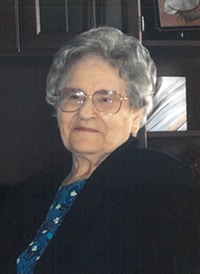 Rose Zapisocki (Nee Bidlock)
June 20, 1915 - May 27, 2019
On May 27, Rose Zapisocki passed away a few days short of her 104 birthday.
Rose is survived by her son George (Edel), daughter-in-law June, one sister Linda & one brother Kim, nine grandchildren, numerous great & great-great grandchildren and many nieces & nephews.
She was predeceased by her husband (William), two sons (Steve & John) and one grandson (Glenn).
Cremation has taken place & Rose's ashes will be laid to rest at a later date.
In lieu of flowers, memorial donations may be given to a charity of your choice.