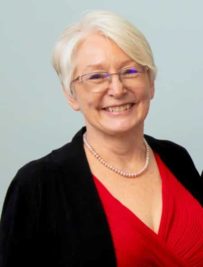 Sharon Agnes Christensen
December 22, 1953 – December 31, 2020
Sharon Agnes Christensen passed away December 31, 2020.
She is survived by her husband John of 47 years, her children; Christina (Michael), Melanie (Dean), and Eric (Lorna), and her grandchildren; Madelyn, Andrew and Emma.
Sharon was born and raised in a farming community near St Donatus Saskatchewan. She was the eldest of 15 children born to Wendelin and Zita Kohlman and is survived by her siblings; Robert, Gerald, Maria, James, Bernard, Laurianne, Denis, Norbert, Chris, Terry, Wendy, Nick, Rita, and Jennifer; and many nieces, nephews, aunts and uncles. She was raised in an environment where family is important and carried that philosophy throughout her life. Family always came first.
Sharon had many interests in life. She read voraciously. She volunteered. She worked in many different occupations but in her latter years she was able to work in her passion; home design and renovation.
Unfortunately, she was struck down early by a fast aggressive form of ALS. The family wishes to acknowledge the wonderful support from the ALS clinic, the ALS Society and Homecare. Their support made it possible for her to fulfill her final wish to die at home in the company of family.
Because of Covid – 19 restrictions there will be no public funeral. In lieu of flowers, we encourage donations to the ALS Society of Alberta.