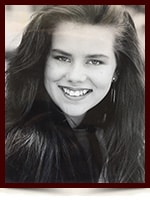 Sheri Anne Guido (Vanderzee)
On September 24th, 2017 Sheri Anne Guido (VanderZee) passed away at the young age of 41 years.
Sheri is survived by her daughter Beth, Diane Raichel (Ken & Jamie) and Richard VanderZee (Karen, Miranda, Cassidy & Connor).
Sheri is predeceased by her father Jim VanderZee and mother Nora MacDonald.
Celebration of Sheri's Life
Friday September 29th, 2017 at 2:00PM
Athlone Community Hall
13010 129th Street N.W., Edmonton, AB
In lieu of flowers or donations we ask that you reach out to anyone you haven't spoken to in a while and tell them you're thinking of them. Please continue to do it regularly.