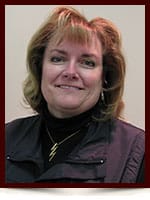 Susan Elizabeth Morgan
It is with heavy hearts that we announce the peaceful passing of our loving wife, mother, grandmother, sister and aunt, Susan Morgan, on June 9th, surrounded by her family, at the age of 61.
Susan is survived and will be dearly missed by her husband Dale Manko, her son James (Desiree) Devine, her grandchildren Landin and Lilly Devine, her daughter Autumn Devine and her fiancée Michael Oehm, her sister Michelle (Gerald) Dessert and their children Delisca (Dean) Seifert, Tristin, Saralea and Braeden and her great-nephews Elian & Luca and great-nieces Kalaya & Sydney, along with many other relatives and close friends. Susan was predeceased by her parents Elaine and Lloyd, her father-in-law and mother-in-law Peter and Ann Manko and sister-in-law, Linda Elder.
Susan was born on November 15, 1954 in Moose Jaw, Saskatchewan, where she graduated from Central Collegiate High School. After obtaining a 2 year certificate in accounting from Saskatchewan Technical Institute, she moved to Edmonton in 1974 to further her education and complete her CMA designation. After working for a number of years with Reid Cameron and KPMG Chartered Accountants, she started her own accounting practice, which she ran for 26 years until her passing.
Soon after her arrival in Edmonton, Susan got involved with minor softball and on the Board of the Woodcroft Community League and founded the first T-Ball league in the City of Edmonton. It wasn't until 1989, when her son James registered for football with the Edmonton Chargers Football Club, that she began an illustrious volunteer career with minor football – she was the President and General Manager of the Chargers, a position she held for the past 28 years; Director of Officials, Fields & Facilities with Capital District Minor Football Association; Edmonton Minor Football District Representative with Football Alberta; Edmonton Zone Football Representative for Alberta Summer Games, Bantam Bowl and the U16 & U17 Football Canada Cup. The football community in general and the Edmonton Chargers organization in particular, are eternally grateful for all of Susan's contributions to minor football, as she has been instrumental in developing what minor football is today in the Edmonton area.
A memorial service will be held on Monday, June 27th at 7:00 pm, West Meadows Baptist Church, 9333 – 199 Street, Edmonton.
Susan always believed every child should have the opportunity, regardless of financial ability, to play the game of football. In keeping with her wishes, in lieu of flowers, donations to the Chargers Football Club, c/o P.O. Box 78107, Edmonton, AB T5T 6A1 would be greatly appreciated.